SERVICES
Meta (Facebook Ad Agency)
THE SOCIAL MARKETPLACE
The social marketplace is ever changing and evolving. As a Facebook Ads Agency With more people than ever spending more and more time on their social media via mobile devices, it will continue to remain a super scalable marketing channel. With that being said, it's a noisy, crowded, and difficult to target type of marketplace. End-users typically don't want to be interrupted when they are on social media, so it is impetrative that we capture their attention with eye-catching content. 
Post iOS 14.5 targeting strategies have had to evolve. We use a combination of first party data and thumb stopping content. We create an outline based on our experience on how to maximize the potential of your campaigns.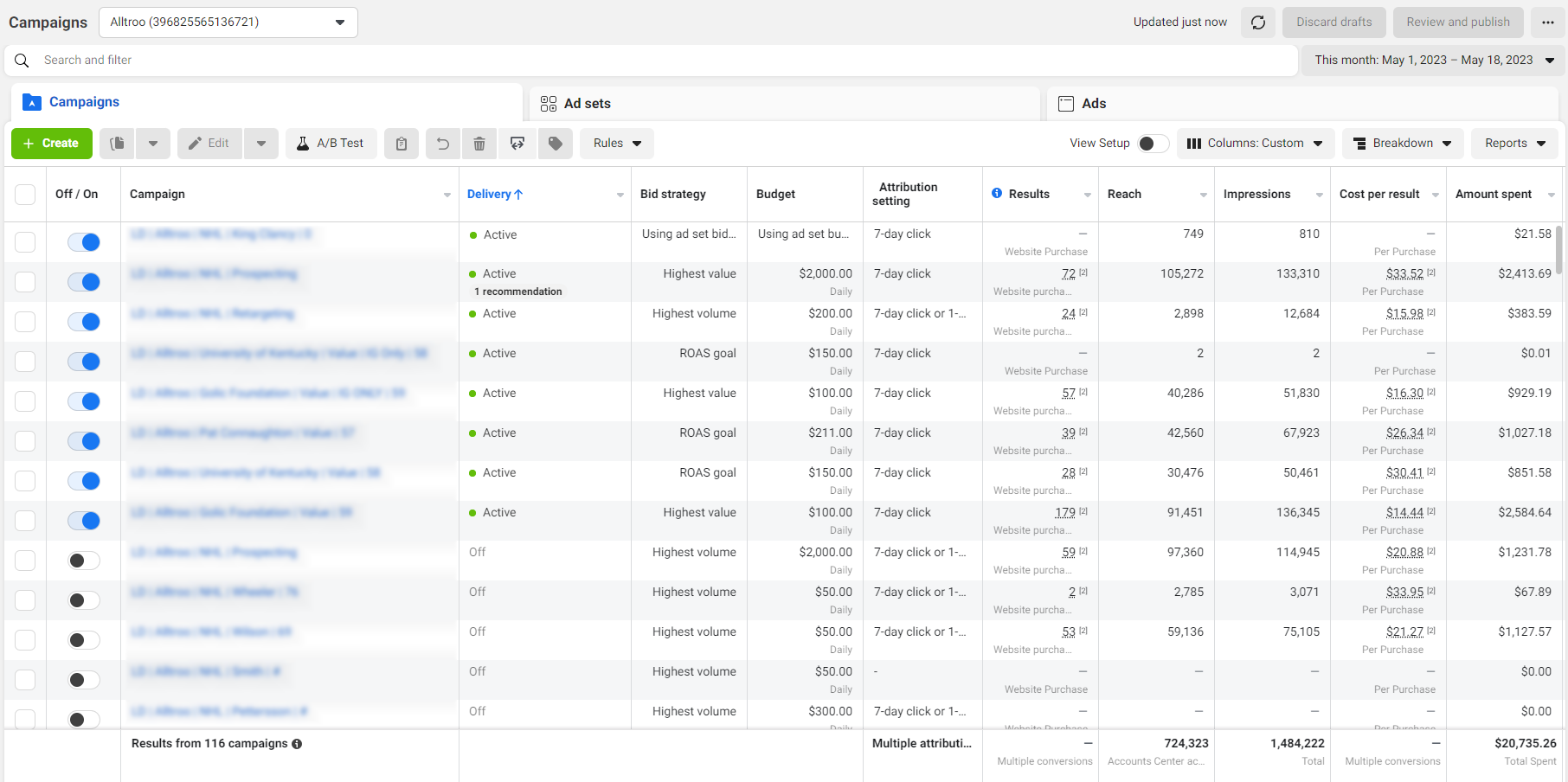 THUMB STOPPING CONTENT
The demand for short form thumb stopping content has never been more critical. With significant shifts in privacy and attribution, now more than ever agencies have to develop new age strategies and measure tactics.
By leveraging rock-solid content based deeply on customer profile data and combining that with 1st part customer data. We can improve the chances of success dramatically. 1st party data is critical to the success of social campaigns. Since iOS14.5, the algorithms have had less access to data. By feeding the platforms clean, hygienic customer data, we can target and get in front of similar users on the platforms. 
Facebook Ad Agencies all have access to the same targeting and campaign options, but 1st party data allow us to get a leg up on the competition.