SPONSORED ADS
Amazon PPC has multiple different types of sponsored ads. Get ahead of your competition with Sponsored Products, Sponsored Brands and Sponsored Display. Whether you are looking for awareness, consideration, conversion or loyalty, there is an Amazon campaign type that is right for your goals. It is critical that we deploy the right set of keywords and targeting so that your products end up in the right auctions and in front of the right customer. Amazon PPC has been proven to increase the sales velocity of your product and even boost the organic ranking which adds incremental conversions. One thing that we consider in our methodology is the margin made on every product. Amazon can take a significant percentage so we make sure the we align on your goals to adjust for the proper aCos.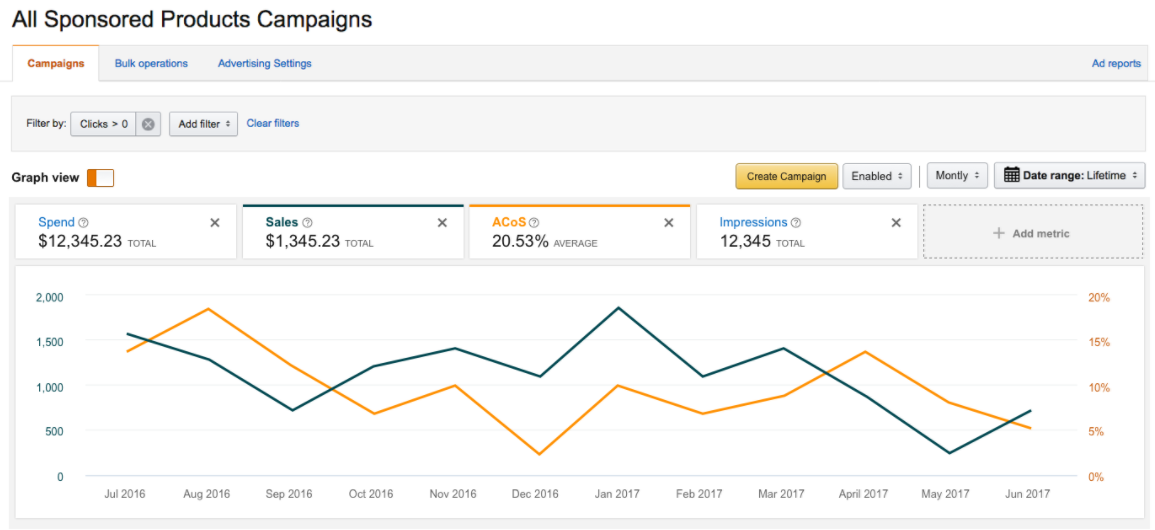 BENEFITS YOU CAN'T GET ANYWHERE ELSE
Amazon advertising has features that not available on other ad platforms. These include it's own dedicated search engine, additional listings such as 'customers also bought', multiple sponsored ad placements, and more! Lockhern will analyze and test different campaign types based on what makes the more sense for your brand.
Sponsored Products: Cost-per-click ads used for individual product listings that appear in shopping results and on product detail pages
Sponsored Brands: Cost-per-click ads for brands appear in shopping results and feature a custom headline, brand logo, and multiple products
Sponsored Display: Automatically generated ad creatives that are targeted to audiences that are based on relevant Amazon shopping interests