SERVICES
Google Ads Agency
Accounts Managed

Campaigns Managed

Active Keywords
WE ARE IN THE TOP 3% OF AGENCIES WITHIN THE UNITED STATES.
We understand hiring an agency can be costly and ambiguous. We approach things differently, by acting as your partner, not just another agency.
We are tech-savvy. We are transparent. We are tenacious.
PAID ADS
Google Ads is a complicated and robust platform that craves quality hygienic data, strategy and set up. Lockhern Digital, a top Google Ads agency, does not have a rinse and reuse approach to any of our clients. Each client has different challenges which we build into our strategic design. We deliver and execute tailored campaigns strategies based on your goals and budget.
Typically, we'll review your existing account and provide a strategic recommendations based on historical data and our experience. If you are brand new to Google Ads, we'll use industry benchmark and calculated assumption to create a baseline framework for your business.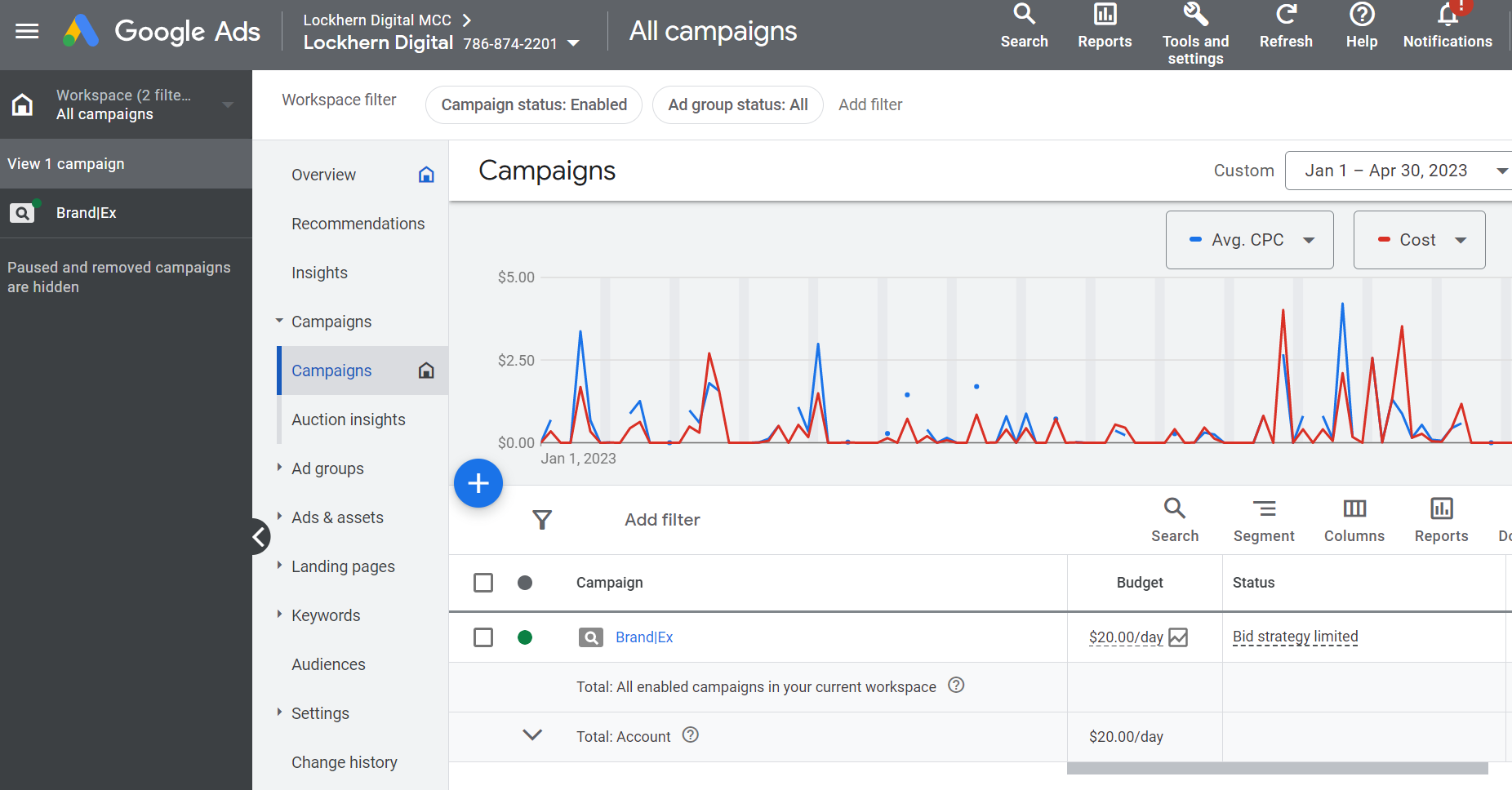 BIDDING METHODOLOGY
As platforms shift exclusively to automated bidding, the need for lean hygienic data imported directly into the platforms is a fundamental requirement. This means making sure the conversion data is accurate and measured not only from a ROAS perspective, but also from a CAC (Customer Acquisition Cost) and New Customer ROAS.
When all advertisers have access to the same algorithm, going after the same individuals, looking for the same thing, it makes beating your competition much harder. At Lockhern Digital, we focus on providing the algorithms with customer rich data that allows us to out maneuver the competition.
In many cases, our clients need assistance with figuring out how much they should spend and what should be considered 'good performance'. We try to understand the business fundamentals first and then layer a advanced campaigns strategy on top.